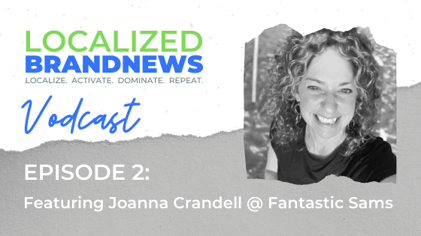 Hair Care and Communication in Times of Quarantine
In this vodcast episode, Mike, Chad and Joanna chat about modernizing the marketing technology of veteran franchise owners, and preparing local salons for their comeback. Chad and Joanna have a long-standing professional relationship that began during Chad's time running digital at Sport Clips, making for a fun and fantastic conversation.
ABOUT FANTASTIC SAMS:
Established in 1974 and acquired by DESSANGE International in 2012, Fantastic Sams is a leading hair salon franchiser in the United States in the "family segment" that offers a wide range of hair care services and products. The network includes 1,100 salons throughout North America, which is the world's largest haircare market.