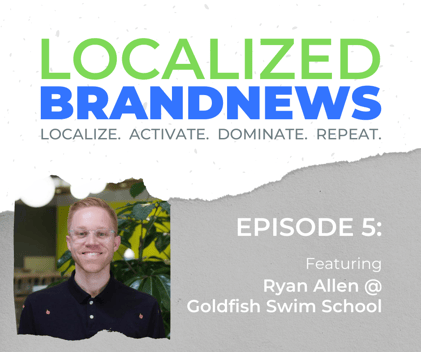 How do you run a high-touch business like a kids' swim school during a pandemic?
Ryan Allen, Social Media Manager with Goldfish Swim School sat down with Localogy Sr. Analyst, Michael Boland for an insightful conversation on franchisee management, pivoting during unprecedented times, and optimizing marketing efforts in the face of it.
ABOUT GOLDFISH SWIM SCHOOL:
Goldfish Swim School was founded in 2005 by husband and wife team Chris and Jenny McCuiston. Chris and Jenny took a concept that they formulated with nearly two years of research, and cultivated a business that provides results in the learn-to-swim environment that you simply can't find anywhere else. Their proprietary curriculum and systems were developed after traveling the country in search of the "best practices" to teach babies and young children how to swim.