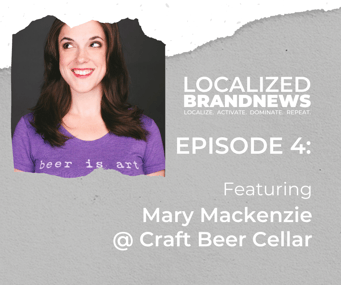 A Conversation with Craft Beer Cellar
Craft beer is intimidating.
In this vodcast episode, we chat with Mary Mackenzie from Craft Beer Cellar and explore blending spirits and education to bring in new users, and standardize best practices across several stores in the US.
ABOUT CRAFT BEER CELLAR:
Craft Beer Cellar sells amazing beer from small breweries across the US! Craft Beer Cellar researches the latest, greatest brews, how to get them in your hands, find what's available in different markets throughout the U.S. distribution network, figure out who owns what and when certain beers are available, and what's extremely limited or highly sought after.