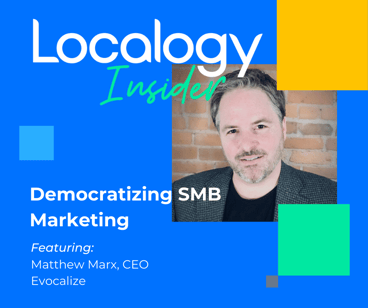 Democratizing SMB Marketing: A Conversation with Evocalize
Evocalize wants to evoke advanced marketing for SMBs. Pioneering the art of "collaborative marketing," it's all about empowering teams to tap into a common framework to execute campaigns across channels like Facebook and Google. Achieve this by tapping into existing systems such as CRM and other common operational software. And in a post-cookie world, first-party data becomes king. Federating decentralized data among SMBs -- or multi-location-brand franchisees -- will be the name of the game.
What are you waiting for? Sign up now!