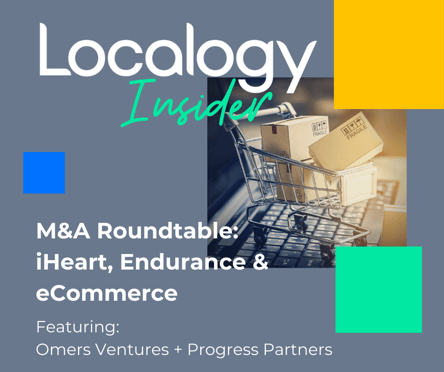 Keeping Up with the Ever-Shifting Digital Landscape is a Full-Time Job... Our Job!
So to break down the latest market moves, we invited investors to the Localogy table. And because there are too many deals to tackle in one discussion, we chose a few standouts: iHeart's Voxnest acquisition and Clearlake's Endurance acquisition. We also discussed new eCommerce figures and what they mean.
Joining us to break down these dynamics were Chris Legg, senior managing director at Progress Partners, and Michael Yang, Managing Partner of Omers Ventures. Both have lots of perspective and experience in tech-sector investing and M&A activity.
You don't want to miss this.