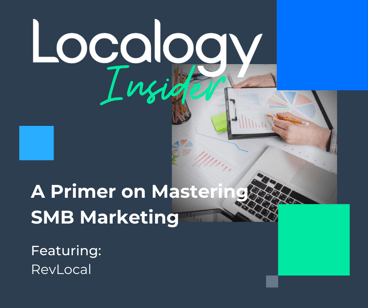 "Branding… is in the micro details of your business, and it impacts everything."
What is a small business without marketing? Probably shut down, argues President of digital marketing agency RevLocal Aaron Boggs. On this episode of Localogy Insider, Localogy Analyst Mike Boland talks to Aaron all about the real needs of SMBs, how you can serve them best (it's about more than just marketing), and what their "next normal" looks post-COVID.
Don't miss out on this insightful episode!