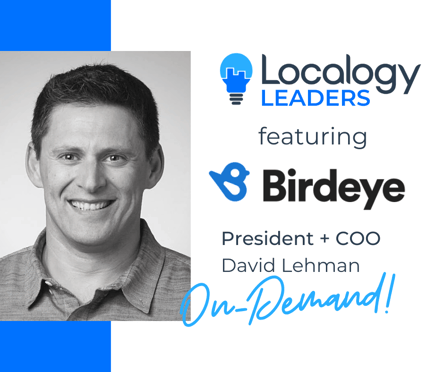 "

65% of customer interactions are now digital. And that number will only continue to grow."




Mastering Experience Marketing & Customer Acquisition
The standards for business-to-consumer interactions have gotten a lot higher in the past few years, even the past few months. Customers no longer care about what you have to say—it's all about how you make them feel.

No one knows this better than David Lehman, President and CEO of the leading experience marketing platform Birdeye.

In this conversation with Localogy Senior Analyst Mike Boland, Lehman shares everything about the value of first-party data, the acceleration of conversational commerce, and so much more.