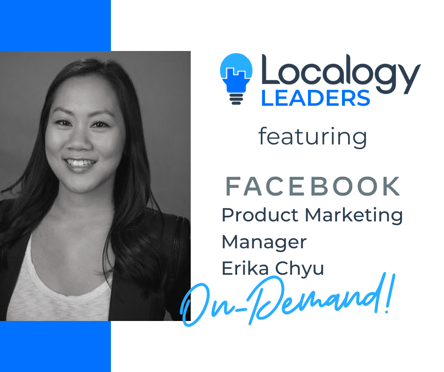 "

Small businesses have always recognized that an online presence is valuable, but now they see it as an absolute necessity."


What's the most effective way to communicate with your customer?
One lesson we all learn in business is that the customer is our boss. And if we can't get in touch with our boss when and how they want, what's going to happen? Enter Erika Chyu, Product Marketing Manager for Facebook Messenger.
Chyu talks with Localogy Senior Analyst Mike Boland about the power of conversation, key strategies to elevate your current communications, and how making yourself fully accessible drives revenue.