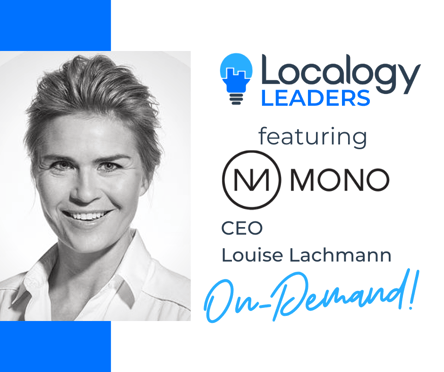 "There are three components that are super important when working with SMBs... skillsets, time, and money."
How do you grow your business in a way that makes sense for you, your customers, and your industry?
We asked Louise Lachmann, the CEO and Co-Founder of Mono Solutions, a SaaS digital marketing platform for small businesses. Mono Solutions was acquired one year ago by BauerMedia Group to help them continue to scale.
From identifying the right partners to focusing on efficient technology, she will share all her learnings on mastering scale in a conversation with Localogy Analyst Mike Boland.
ABOUT LOUISE LACHMANN:
Louise has a proven and rich background in strategy, digital media and communications. Having worked in consultancy and managing director roles prior to Mono, Louise is a natural leader with a unbreakable drive for success.